Empowering Applicants
One Recording at a Time
HeartOut promotes fairness, equality, and equity in the audition, interview, and casting process by saving both the  applicants & organizers time, money, and resources.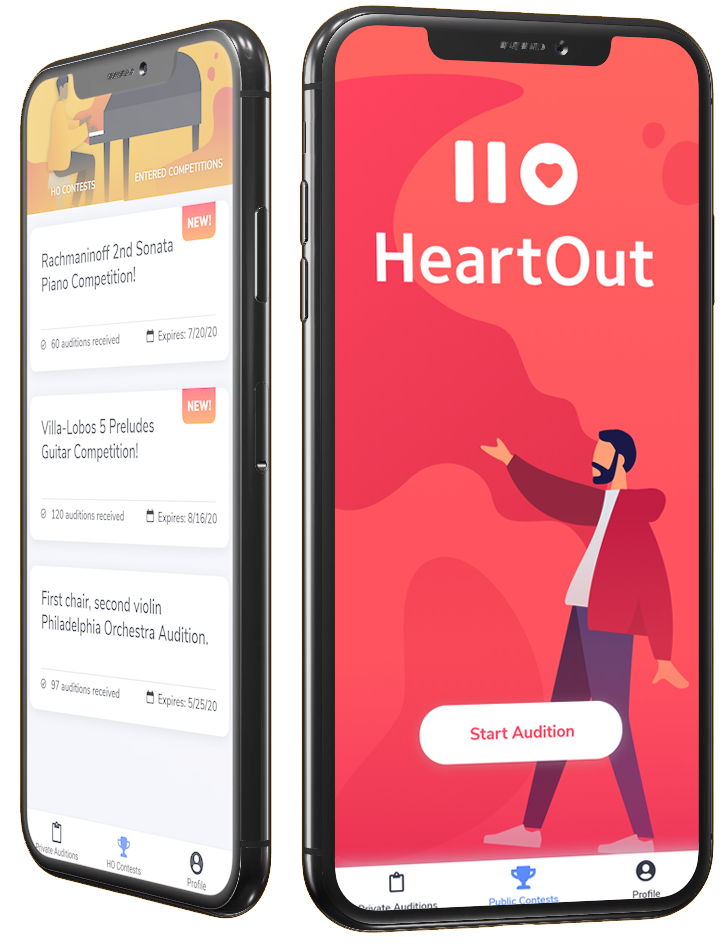 Finally, a video recording you can trust.
The ONLY audition/interview platform and workflow that guarantees the audition videos have been recorded under the same conditions as a live performance.
Discover true talent with HeartOut.
The technology that brings your video submissions closest to a live performance.
"High-quality, User-Friendly Platform & Extraordinary Customer Service."
"Flexible, Nimble & Responsive."
"Affordable, Professional & Amazing Customizable Platform"